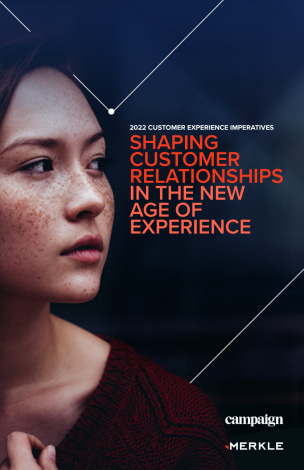 Strategy 
What you need to know about the new age of experience
All companies want a great relationship with their customers. Honeyed words and good intentions will only get you so far before you actually have to deliver on those promises. The brands that deliver on these promises and put the customer first are the ones that earn the trust of their customers and crucially, they're the ones that keep it too.
Brands and their values are of paramount importance. As of 2020 it has been observed that consumers are more likely to start purchasing from a brand whose values line up with theirs. They are also more likely to stop if they disagree with brand values.
See how you can foster the best possible relationships with your customers, download the full report here.
To download please sign in.