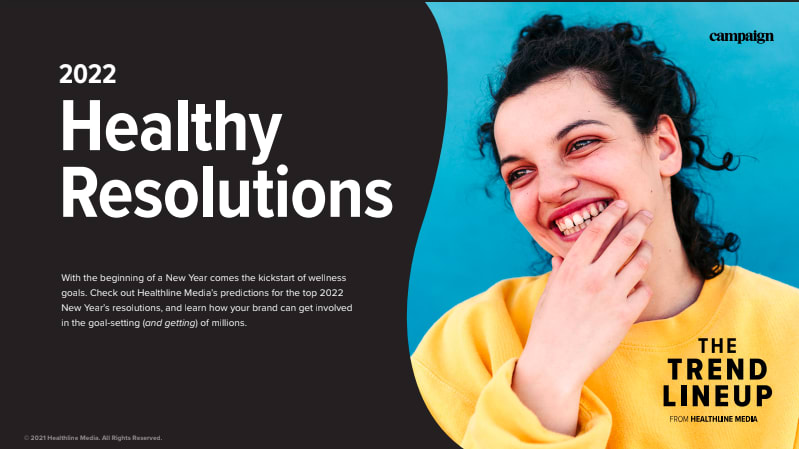 Strategy 
2022 Healthy Resolutions
From getting a better night's sleep to switching to a plant-based diet, 2022's New Year's resolutions are likely to be healthier and more ethical than ever. The Trend Lineup from Healthline Media identifies what consumers are currently searching for and how brands can get involved in helping them reach their goals next year. Trends include:
Sleep tracking – Curiosity about how much shut-eye we are actually getting is on the rise

Plant-based foods – Making healthier food choices is being driven by both ethical and environmental concerns.

Financial wellbeing – As society and wallets open back up, financial fitness is top of mind

Supplements and health products – Products sourced from the sea are reaching peak popularity

Dental hygiene – People who neglected their gums during lockdown are now looking for a whiter, brighter smile

Stress management – Consumers are looking for self care tips and tools that help then stay calm and healthy

Sustainable living – from composting to eco-friendly cleaning products, people are looking to make big changes
Download the report to discover the latest trends.
To download please sign in.