Why marketing and HR need each other
Join this live video stream as we gather leading speakers from marketing and HR to swap insights, notes, skills, ideas, pains, successes and ambitions.
Sign up to watch
Strategy 
Talent
Trends
The relationship between marketing and HR is getting closer. Both professions share a fundamental goal: engage people, build loyalty and stand out.
But their methods vary wildly. So what can they learn from each other? Campaign and People Management join forces to exchange ideas between the two people professions.
Marketing can learn a lot HR – the marketing, media and advertising industries must champion diversity and inclusion to improve both their businesses and their work; HR knows people – they will help marketers better understand human psychology and how to reach the person behind the consumer.
And HR can learn much from marketing – how to build and use smarter data, how to refine personalised messaging and become more sophisticated in channel marketing. And of course, tips on building a better employer brand – the Heinz Ketchup in a world of tomato sauce.
Join this live video stream as we gather leading speakers from both professions to swap insights, notes, skills, ideas, pains, successes and ambitions.
Get involved in the debate by submitting your questions to the panel via Slido – https://www.sli.do/ #bigquestions2020
Indeed
https://www.indeed.co.uk/?r=us
As the world's #1 job site, with over 250 million unique visitors every month from over 60 different countries, Indeed has become the catalyst for putting the world to work. Indeed is intensely passionate about delivering the right fit for every hire. Indeed helps companies of all sizes hire the best talent and offers the best opportunity for jobseekers to get hired.
Speakers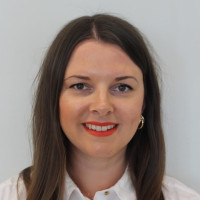 Helen Shaw
Principal Consultant
ENGINE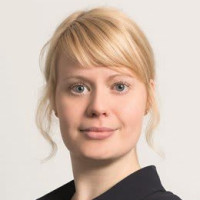 Jenny Roper
Editor
People Management (moderator)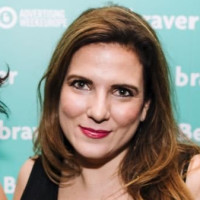 Gemma Greaves
CEO
The Marketing Society
share
An error occurred trying to play the stream. Please reload the page and try again.
Close

Gemma Charles
Deputy Editor
Campaign (Moderator)
Gemma Charles is a specialist in sustainability, political marketing and the alcoholic beverage sector.
Previously she reported on the food and alcohol sectors, joining the magazine after a spell of freelancing at various titles. She has also held staff reporting roles on Marketing Week, The Lawyer and Inside Housing, the social housing journal, where she started her journalistic career a decade ago.

David D'Souza
Head of London & Head of Engagement
CIPD
David is currently Head of London for the CIPD and also Head of Engagement for the extensive branch network. The CIPD is the professional body for HR and People Development.
His background is in OD, where he focused on improving organisational and team performance, with practical, grounded experience of most HR disciplines. He challenges, shapes, leads and has fun - when he puts things down they work better than when he found them.

Sharon Ellerker
VP & Regional Head of HR
Hewlett Packard
A highly motivated and results orientated Human Resources professional with over 24 years' experience of delivering high quality, business focused HR services and solutions, at a country, regional and global level. A natural relationship builder with proven experience of working with and managing multi-cultural and disciplined teams, at home and overseas.

Matthew Bushby
UK Marketing Director
Just Eat
A senior marketing leader who has run and promoted high growth and profitable online businesses. Focussed on strategic development and delivery with both subscription and advertising models, using a structured, analytical and creative approach. Experience across a number of international territories and in industries including online services and social media. Has helped businesses navigate to new, more effective marketing approaches.

Danny Stacy
Recruitment Evangelist
Indeed
As a Recruitment Evangelist on the Employer Insights team with Indeed, Danny Stacy pairs platform data with industry trend analysis to share Indeed's story and bring the value of the company's programs and solutions to life.