How can adland better engage Black, Asian and Multi-Ethnic communities?
Tune into this important discussion on the needs, behaviours and attitudes of Black, Asian and Multi-Ethnic communities hosted by Campaign's deputy editor Gemma Charles – featuring key insights from Black Pound Report 2021. A must watch for agencies and brands.

Sign up to watch
DE&I 
Brands are still failing to incorporate diversity authentically into their planning. By overlooking, or failing to focus on, vast numbers of potentially high-spending customers, a brand fails to embrace a huge moral and commercial opportunity.
Research shows that when businesses embrace inclusion and diversity, they are likely to make more profit than less diverse competitors. Companies like TK Maxx and L'Oreal that are actively engaging Black, Asian and Multi-Ethnic groups through inclusive product launches and marketing schemes are enjoying huge increases in sales. Yet many focus elsewhere.
To help the creative industries better engage these largely underserved communities, Lydia Amoah created the Black Pound Report in 2018 – the first in-depth study into the needs, behaviours and attitudes of Black, Asian and Multi-Ethnic consumers in the UK. Through Lydia's sheer determination, this study has grown from a self-funded quest, to a trusted academic paper sponsored by News UK and a much relied upon source of data and insights that give brands the competitive edge.
The Black Pound Report is a vital piece of research driving forward this key issue and we urge agencies and brands to listen.
The panel, hosted by Campaign's deputy editor Gemma Charles, gives attendees a first look at the key findings of the report, which explores how business critical it is for brands to embrace this community and offers up plenty of ideas on how to do so.
Join us for this important conversation.
Speakers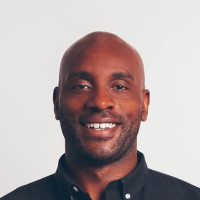 Ete Davies
CEO
Engine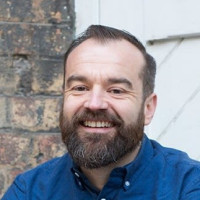 Tim Noblett
Data and Insight Strategist | BACKLIGHT Research Lead | Diversity, Equity & Inclusion Champion
Bio
share
An error occurred trying to play the stream. Please reload the page and try again.
Close
Recognised as Britain's leading authority on diversity, equity and inclusion, Lydia Amoah is a campaigner, CEO and founder of cultural change agency, BACKLIGHT, award-winning business coach and TV presenter. She is a DEI pioneer; a history-maker; a game-changer. Among her many landmark achievements is authoring the highly acclaimed Black Pound Report, an invaluable tool which provides ground-breaking data and insights into the spending power of Black, Asian and Multi-Ethnic consumers.

Shelley Bishton
Head of Creative Diversity
News UK
Shelley joined News UK in September 2018. As Head of Creative Diversity, she works as an advocate for diversity, sharing up-to-date advice and learnings across News UK titles and radio stations and extending networks in the wider community.
She is a founding member and Co-Chair of News UK's first employee-led network for black, asian and ethnic minority employees, the Cultural Diversity Network.
Previously, Shelley headed up partnership for The Times and The Sunday Times and spearheaded the launch of the Telegraph Subscriber Loyalty Programme. In 2018 she was awarded the '30 under 40 in Loyalty' award for her contribution to the industry.
Brendan Judge
Planning Director
News UK
Brendan Judge is planning Director for News UK. He has worked in media since 1995, when he joined the agency MediaVest as a graduate planner. He spent the next decade in a variety of planning and strategy roles for agencies like StarcomMediaVest, ZenithOptimedia and MediaCom.
He has been at News UK for 13 years and has worked in a variety of different Commercial roles, both in sales and strategy, in that time.

Katharine Joy Newby Grant
Vice President of Marketing for Northern Europe
Procter & Gamble
Katharine Joy Newby Grant leads P&G's Northern Europe Brand function. She holds a dual role and is also Vice President of P&G's Beauty business in Northern Europe, reflecting an extensive career in the category. Under Katharine's leadership, Brand in Northern Europe is focused on delivering against P&G's Citizenship pillars – Sustainability, Equality & Inclusion and Community Impact – in addition to nurturing people to be brilliant leaders.

Dino Myers-Lamptey
Founder
The Barber Shop
Dino Myers-Lamptey is Founder of The Barber Shop, a strategy-led creative company that aims to solve the biggest business problems through data, distribution and disruptive ideas. They work with businesses that are driven by a purpose and which strive to enrich culture through the pleasure that they bring.

Tim Noblett
Data and Insight Strategist | BACKLIGHT Research Lead | Diversity, Equity & Inclusion Champion
Tim is a data insight and research professional with over twenty years' experience working with brands such as Royal Mail, Lidl, Nissan, Four Seasons Hotels and Harvey Nichols. Driven by the need to create impact; he is skilled in putting data and insights at the core of strategic thinking, and developing business & consumer insights that feed effective communication strategies.
A champion for diversity and inclusion, he has used this extensive research background to drive organisational change in agencies, and support LGBTQ+ charities to expand their reach. Alongside his work on the Black Pound Report, he is Deputy Director of Marketing at Pride in London, and a Trustee at Naz & Matt Foundation; a charity supporting LGBTQ+ children and parents from religious or culturally conservative communities struggling with acceptance.

Gemma Charles
Deputy Editor
Campaign (Moderator)
Gemma Charles is a specialist in sustainability, political marketing and the alcoholic beverage sector.
Previously she reported on the food and alcohol sectors, joining the magazine after a spell of freelancing at various titles. She has also held staff reporting roles on Marketing Week, The Lawyer and Inside Housing, the social housing journal, where she started her journalistic career a decade ago.