Digital 
Media 
The digital out of home market is forecast to be worth $50bn by 2026. Recently, DOOH has demonstrated how it delivers brand value well beyond the physical screen, becoming one of the most amplified communications channels of the past year via social or other media.
But as outdoor embarks on a new era of accelerated change and brands look to double-down on their connection with audiences, what do advertisers need to consider when exploring this medium?
While the opportunities are huge for brands looking to capitalise on DOOH's growing reach, tech developments and priming effects, its incumbent on the DOOH industry to really prove its ROI and accountability.
Join Campaign and On Device Research, along with Global, JCDecaux, Talon Outdoor and Kinetic, as we interrogate the opportunities and challenges of this lucrative channel.
We'll address questions including:
Why has OOH historically been regarded as difficult to measure?

How is data intelligence contributing to confidence about DOOH measurement?

How does DOOH contribute differently to campaign objectives when compared with traditional OOH?
Join us to find out how DOOH boosts ROI and how to be confident of its measurement.
Speakers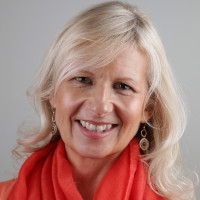 Suzanne Bidlake
Commercial Editor
Campaign (host)
share
An error occurred trying to play the stream. Please reload the page and try again.
Close

Nicole Lonsdale
Chief Client Officer
Kinetic
Nicole is Chief Client Officer at Kinetic, with over 20 years' experience working across both the media agency and OOH specialist side of the industry. In her current role she leads the direction of Kinetic UK's external client and agency partner relationships, ensuring market-leading outputs and products. She has been at the forefront of the development of Kinetic's industry-changing behavioural planning platform, Journeys, while overseeing the planning, data and insight, and creative solutions teams, as well as client communications.

Chris Felton
Director of Data and Insight
JCDecaux
Chris heads up the Data and Insight department at JCDecaux in the UK. Having worked in research roles at JCDecaux for 14 years, he recently set up the new Data Solutions team implementing data and insight-led planning and evaluation solutions. Recently appointed to the Media Research Group committee, he'll be looking to extend the recent award-winning successes of collaborating with other media owners and agencies to improve Out-of-Home measurement still further.

Sophie Pemberton
Chief Strategy Officer
Talon Outdoor
After a number of years agency side, Pemberton began working for Talon in 2015 just as the outdoor industry was at a turning point of digital evolution. After working in planning and strategy, she helped to establish and build the Product and Data team who are responsible for our technology platforms and some of the smartest thinking in the industry. Pemberton now leads this team and is part of Talon's U.K. Board who will be navigating the business through the next stage of growth and diversification.

Alistair Hill
CEO
On Device Research
Previously a Senior Mobile Analyst at comScore and one of the first employees of M:Metrics (prior to its $50m sale to comScore). Alistair has held a variety of roles including business development, client services and product management before becoming CEO of On Device Research in 2009.
Chris Forrester has worked in the media industry for 25 years, and is currently Director of Commercial Outdoor at Global Media, responsible for all commercial revenue from Global's extensive outdoor media estate. Prior to joining Global Chris has held senior leaderships roles at leading media companies, including Telegraph Media Group where he was Chief Revenue Officer, Country Manager at Spotify and Managing Director at Primesight.
Chris has a track record of creating high performance teams and cultures, and is a passionate advocate of mental health and wellbeing. He is a trained Life Coach, Master Practitioner of NLP and is trained to be a clinical hypnotherapist. Chris has coached and mentored young adults through a number of youth charities.