Digital 
Editor's Note: In light of the challenging circumstances we currently find ourselves in, we will pay attention during this webinar to the global coronavirus pandemic. Many brands find themselves in crisis mode at present, and we will discuss the need to show one-to-one support for consumers and sensitive personal contact with them - in the channels that currently support them best.
There is a continued disconnect between what customers want from brands and what brands are actually providing. Recent research* shows that 62% of consumers expect brands to be available and open to communication in all their favourite digital channels. Yet brands don't always have the tech, infrastructures, or team to manage this at scale.
But what does this mean in practice? Customers expect brands to be utilising messaging channels like WhatsApp, Facebook Messenger, Apple Business Chat and more. The business value of this is that these services can help edge out the competition by providing customers with a personalised and direct line of communication.
In a world that is driven by digital experiences, this webinar, hosted in partnership with Khoros explores the value of conversational marketing. What it means for a business to build private networks and how this can enhance customer engagement.
We explore:
How to fit conversational marketing into your strategy

What are the common mistakes and pitfalls

Where and when has this strategy worked well

How to ignite your conversion rates
Speakers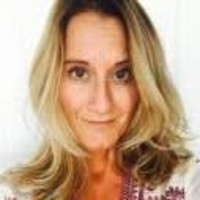 Kirsten Kilby
Experienced Board Level Director
Specialising in Luxury Goods, Communications & Brand Marketing
Bio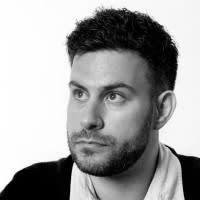 Omar Oakes
Media & technology editor
Campaign
share
An error occurred trying to play the stream. Please reload the page and try again.
Close

Nora Zukauskaite
Global Head of Marketing
Ciaté London
With over ten years of international experience in omnichannel marketing and 360-advertising within the beauty category, Nora has vast experience managing brand, product, and retail launch campaigns with global reach. Nora's experience has been very diverse from blue chip heritage brands such as Unilever Pond's and Dove to fast-paced high growth start-ups such as Veleza (now backed-up by Loreal's Founder's Factory). In her last role, Nora's leadership in the U.K. market was fundamental in achieving mass brand awareness and business success for global Swedish beauty tech brand FOREO. Currently Nora is a Global Head of Marketing for Ciate London, Lottie London and soon to be launched Skin Proud. Nora's passion is to build and develop brands by delivering consumer experiences at every touchpoint that create tangible impact on the business and influence consumer behaviour. Nora holds a Master's degree from the National University of Singapore and a Bachelor's degree in Business from Vilnius University.

Cat Turner
Co-founder and CCO
Cult
Cat Turner and her business partner Bridey Lipscombe independently founded the creative agency Cult in 2012. Their ideas and insight take some of the world's biggest beauty, fashion, luxury and wellness brands beyond their comfort zone to drive tangible business value. They are proud to only work with people that are willing to break new ground. In six years they have won over forty awards with illustrious brands such as Marc Jacobs, Burberry, Agent Provocateur, Nike and Amazon Fashion. Cat and Bridey launched a New York studio in 2018, a global production house in 2019, and now have over 40 staff and an annual turnover of $8m. As Chief Creative Officer Cat oversees the agency's creative and cultural output, merging strategic insight with consumer trends to deliver brave creative work. Cult's innovative creative campaigns deliver authority, personality and relevance for their clients, be they legacy brands or start-ups.

Kirsten Kilby
Experienced Board Level Director
Specialising in Luxury Goods, Communications & Brand Marketing
Kirsten has worked extensively in the luxury sector, for large Global brands as well as small family and start up businesses- each presenting their own marketing challenges. An experienced MD, CMO and Board Director with a penchant for all things communications.

John Sills
Partner and Managing Director
The Foundation Growth Consultancy
John has spent most of the last 20 years working on customer experience innovation with companies around the world. Before joining the team in 2014, he was Head of Customer Innovation at HSBC, and has been in global teams creating the strategy, innovation teams designing the propositions, and front-line teams delivering the experience. He writes regularly for WARC and Management Today, and considers himself a professional commuter.

Spike Jones
General Manager
Khoros Strategic Services
Spike Jones is the General Manager for the Strategic Services Team at Khoros, responsible for ROI-driving social and digital strategies for Khoros customers. Spike has 20 years of experience driving results in advertising, public relations, and digital agencies, including serving as SVP of the Digital Customer Experience team at Fleishman-Hillard and Managing Director/SVP of Digital at Edelman.
Spike's background includes leading award-winning, best in class integrated digital, social and word of mouth programs for companies including BMW, USAA, and AT&T. He is also the author of Brains on Fire: Igniting Powerful, Sustainable, Word of Mouth Movements, published by Wiley & Sons in 2010.
Spike is a sought after speaker and industry thought leader, presenting at such events as AMA Leadership Conference, SocialFresh, the Public Relations Society of America events and the Association of National Advertiser's Senior Think Tank Committee.