Creativity and storytelling
Hybrid-working
Talent
Creativity is an untamable beast - and rightly so. But moving a creative idea from genesis through to production and out into the world; that takes structure, support and systems.
So, as we collectively edge towards a different, hybrid way of working, together, how can marketing and creative functions manage that creative process?
Last year, we asked you for your thoughts on your pain points, concerns and potential delights in creating an environment and systems within which creativity can flourish.
We wanted to know the things you were thinking - and maybe not saying openly - about how everything would pan out at work in the short, medium and long term.
Our panel of experts address these issues in this on-demand webinar. And you'll come away armed with ideas and tips on how to make your creative product bloom and grow.
Adobe Workfront
https://www.workfront.com/en-gb
Adobe Workfront enables work management by connecting strategy to delivery; integrating people, data, processes, and technology across the organisation; and managing the entire lifecycle of work from start to finish to optimise digital work and enable measurable outcomes. Workfront helps companies run more efficiently by centralising work in a single application so cross-functional teams can connect, collaborate, and execute the right work—from anywhere.
Together, Adobe and Workfront provide marketing teams with a single system to support planning, collaboration, and governance that unlocks organisational productivity. Now, marketers can create and deliver the best customer experiences, while efficiently and seamlessly managing the workflows that bring these experiences to life.
Speakers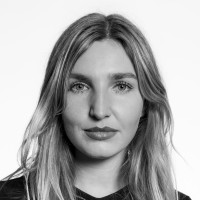 Imogen Watson
Work and Inspiration Editor
Campaign (Host)
share
An error occurred trying to play the stream. Please reload the page and try again.
Close

Hanisha Kotecha
Chief Client Officer
Creature
Hanisha Kotecha has spent almost two decades helping deliver effective and award-winning campaigns for global brands, renowned charities, and disruptive social enterprises including Dunelm, Clearscore, Outsystems, Motorpoint, Escada, Dogs Trust, WaterAid, Public Health England, Vodafone and Lexus.
Having worked at both big network agencies and independents, most recently as MD of GOOD, Hanisha's experience covers almost any scenario you can think of. Which is why she is pivotal in helping organisations drive business transformation and results, building brands that real people can't help but care about. Under her leadership, the account management department work to drive deeper and more meaningful relationships with all our clients and ensure we exist as extensions of their teams, caring as much about the results of any campaign as they do.
Hanisha is a member of WACL and consults for Creative Access.

Jon Lefley
Creative Director
Saatchi & Saatchi
Since joining Saatchis in 2013, Jon has been devising, directing and executing data & technology-led campaigns for the likes of VISA, Direct Line and EE & BT. Specialising in dynamic creativity, Jon is happiest solving problems through the use of creative thinking, insightful data and tech. Before joining Saatchis he founded and built the creative digital production agency clickTag in 2006. A proud father of 3 young daughters, he paints, fishes and cooks his way to sanity.

Jemma Williams
Director of Brand and Marketing
Dunelm
Jemma joined Dunelm in February 2018 to lead Business Development, Customer Insight and Brand Marketing. Jemma and her colleagues try to make sure they turn insights into meaningful, profitable action. Build passionate, energetic teams and partnerships and try and have fun whilst doing it. She is a believer that the strongest ideas are often based in both art AND science and that the use of creativity can enable most businesses to overcome any obstacles. Jemma's experience has always been centred in customer strategy and this has led her to roles in the manufacturing industry, grocery retail and most latterly Brand and marketing for Dunelm the leading homewares retailer. She is a grounded Midlands girl with much less polish than the above makes her sound and rarely if ever, refers to herself in the third person.

Sarah Booth
Brand Consultant
Sarah is a brand strategist and marketeer with a strong belief that creativity is a catalyst for business success. She spent 10 years as a brand strategist, in agencies including VCCP and BBH. Specialising in digital service brands, she was lucky to work with a range of iconic brands including O2, Avis Budget, Virgin Media, Tesco Bank and the NHS.
Going on to become Head of Brand Strategy client side at ASOS, Sarah was responsible for the positioning and guardianship of the ASOS brand and brands within its portfolio. She's particularly proud to have developed the strategy and positioning for the award winning youth brand COLLUSION.

She joined OVO Energy as Brand and Marketing Director in 2019 and was responsible for OVO Energy and SSE Energy Services brands. She repositioned OVO Energy from an energy brand to a zero carbon living brand before managing the strategy for the integration of SSE into the OVO Energy brand. Mainly from her living room.

Sarah is currently doing some brand consultancy whilst planning her next steps for 2022

Andrew Hall
EMEA Digital Sales and Field Marketing Director
Adobe Workfront
Andrew is responsible for the Digital Sales and Field Marketing teams to help with the development and delivery of marketing and sales campaigns to deliver qualified leads into the company. He is also responsible for the Adobe Workfront renewals team.